You're One Step Closer to Healthier Eyes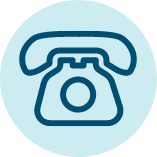 Are you ready to see with confidence and enjoy lasting eye health? When you partner with Contemporary Eye Care, you'll discover that healthy, clear vision is possible. Don't let another day go by struggling with poor vision or challenging eye conditions. Schedule an appointment with us today to get the personalized eye care you deserve.
Patient Contact Form
Have a question? Ready to book an appointment? Fill out the form below, and we'll contact you directly!
How to Refer a Patient
If you're a physician or health care provider wanting to refer a patient to us, simply fill out this form below. Thank you for your kind referral!