An Expert Eye Doctor for All Your Needs
Welcome to Contemporary Eye Care: providing comprehensive eye care and specialty contact lens fittings for the Katy, Elyson, Bridgeland, Cypress, and the greater Houston community.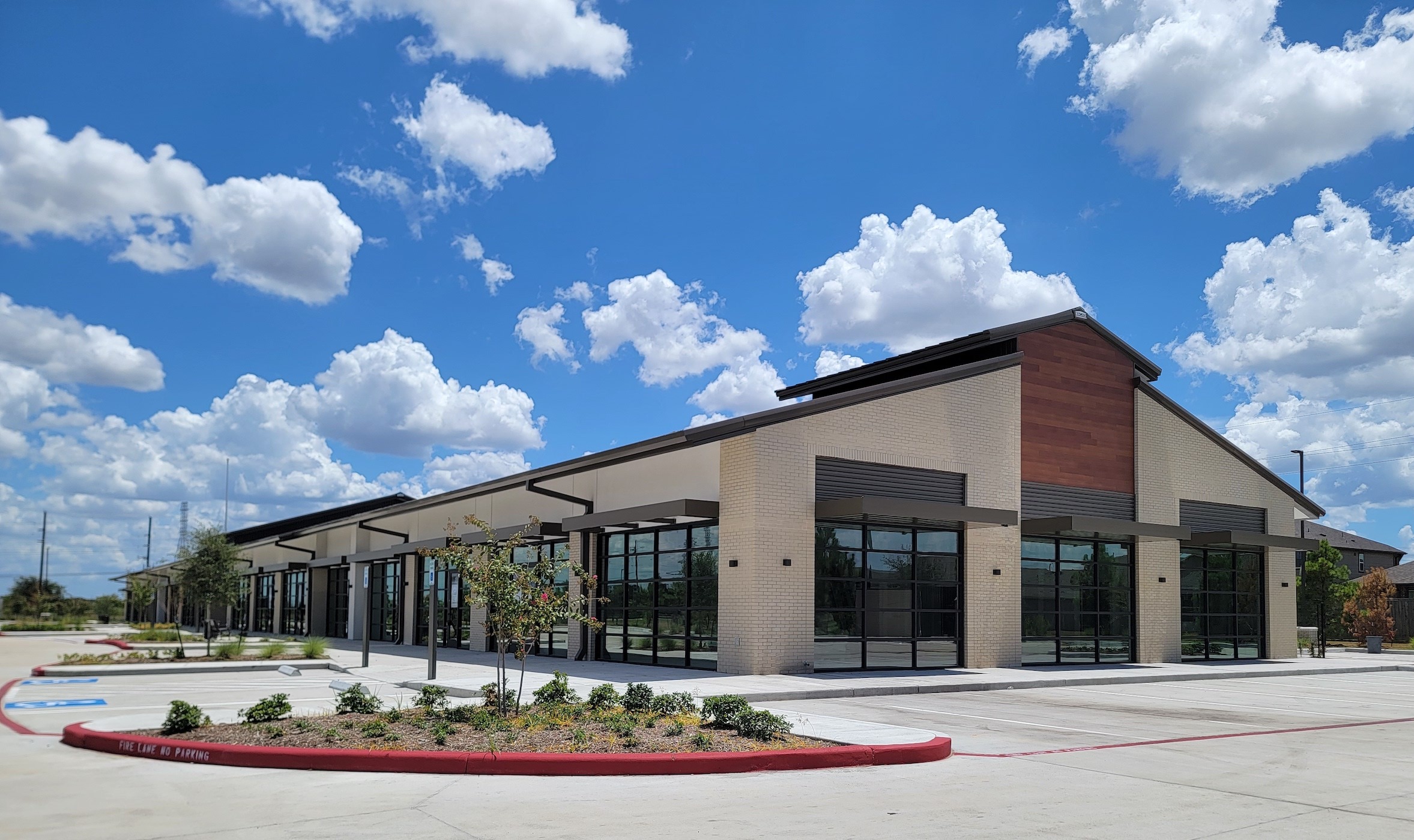 See With Clarity and Confidence
When it comes to your eyes, you want to know you're working with the best eye doctor and eye care team.  At Contemporary Eye Care, whether it's a routine eye exam, contact lens fitting, a complex eye disease, or an eye emergency, you'll get the expert help you need to pursue life on your terms without your vision holding you back.
Unlike other eye doctors who focus on maximizing their daily eye exam schedule, our team takes time to understand your vision problems and develop a tailored treatment plan best suited to your needs.
From kids to adults, we serve patients in Katy, Elyson, Cy-Fair, Bridgeland, Cypress, Park Row, Cinco Ranch, Pattison, and the Greater Houston area.
Comprehensive Eye Exams
We understand how overall health is of major importance to your eyes. At Contemporary Eye Care, we're your all-in-one resource for routine and preventative eye exams. From prescription eyeglasses to both soft and specialty contact lenses, with our comprehensive eye exams, you can receive the solutions you need to start seeing better right away. We're also experts at diagnosing and treating ocular medical conditions, so you can rest assured that you're getting the right help for achieving the best eye health possible.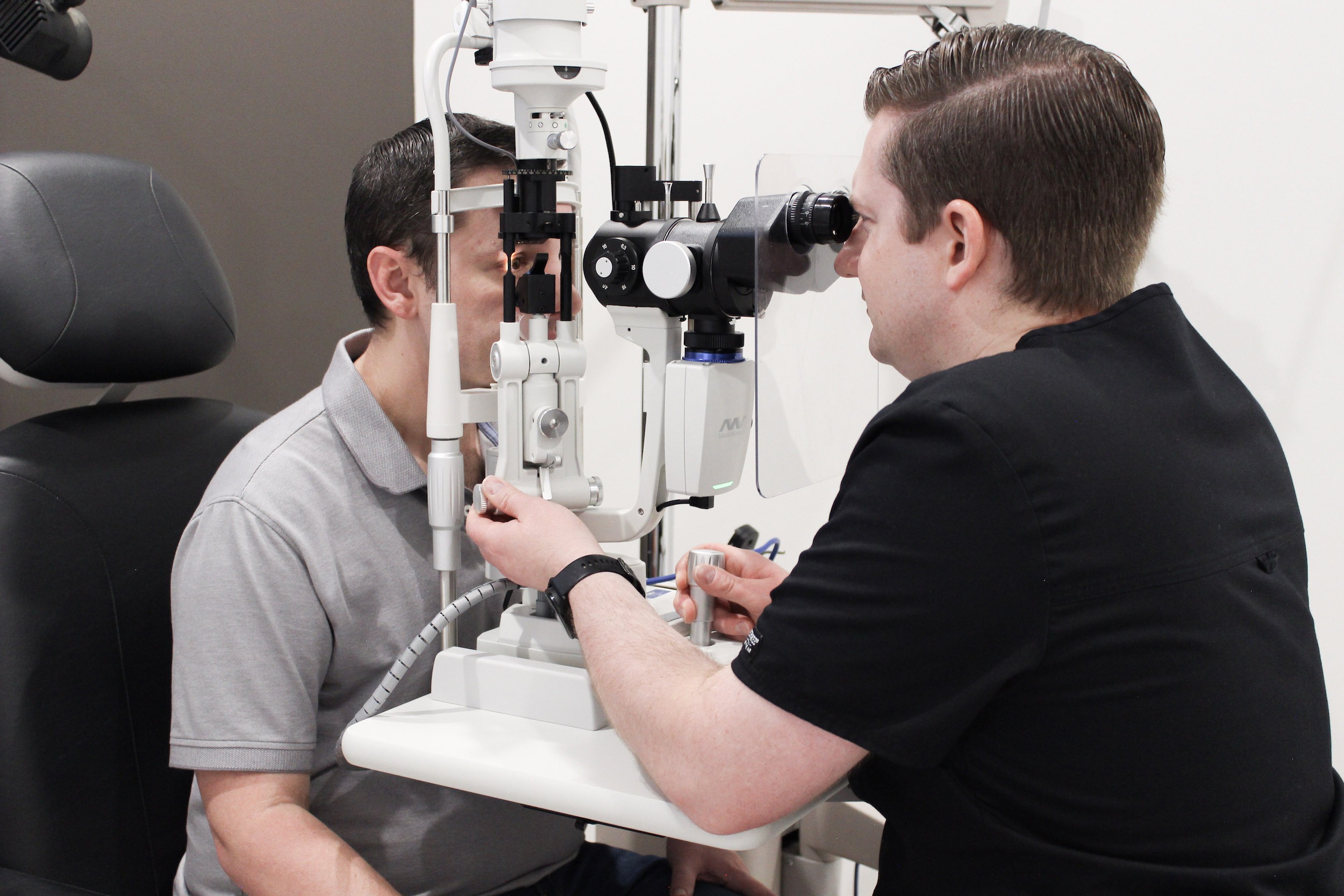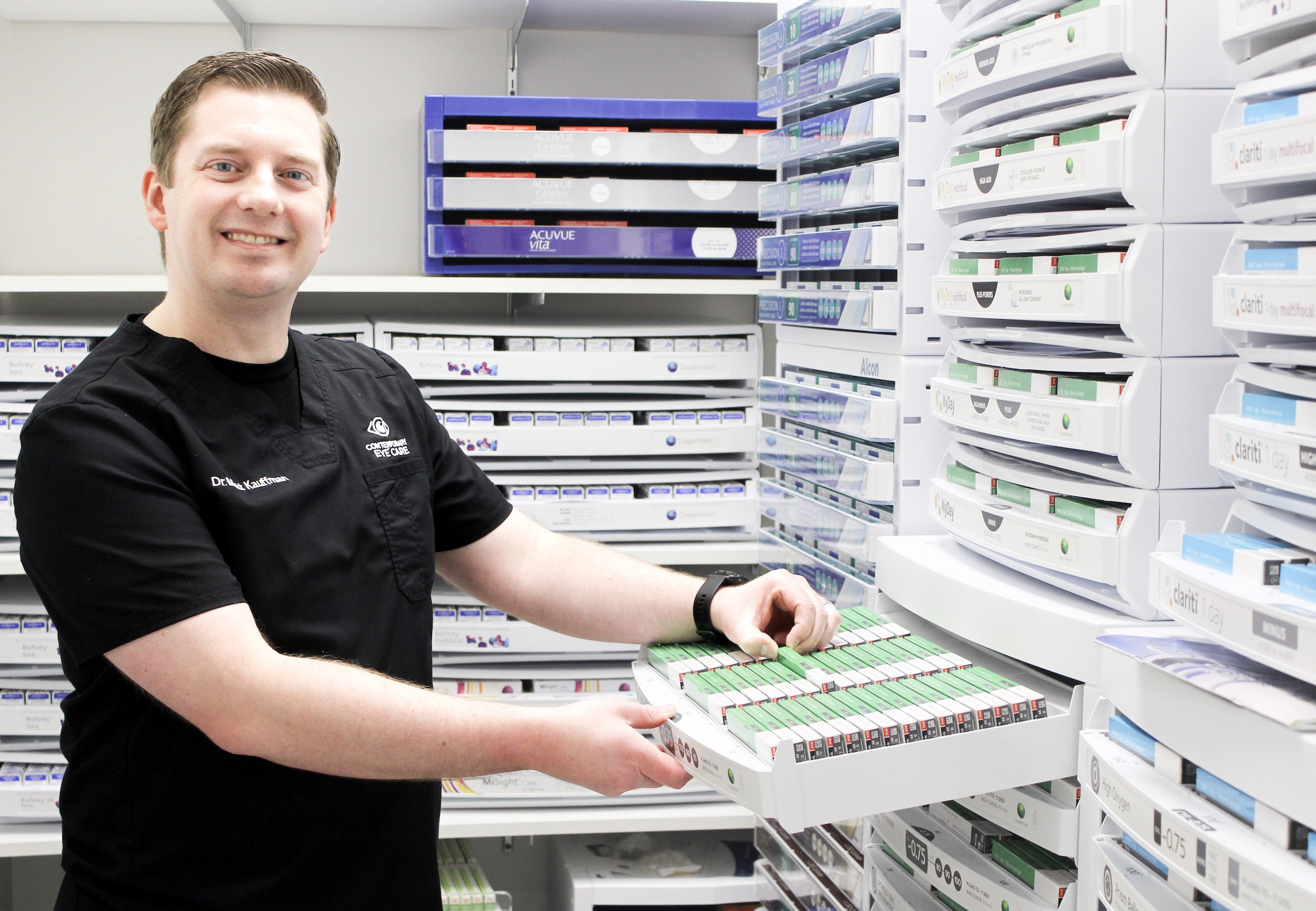 Contact Lenses
Whether you've never worn contacts before or you've worn them for years, we specialize in prescribing and fitting soft contact lenses and specialty lenses, including gas permeable (GP) lenses, hybrid lenses, scleral lenses, and orthokeratology (ortho-K), for a variety of conditions. If you struggle with myopia (nearsightedness), hyperopia (farsightedness), astigmatism, or more complex cornea conditions, you'll find the contact lenses you need at Contemporary Eye Care. We understand how your eyes can change over time, so we're committed to making sure you continue to have the best contact lens options available throughout your journey.
Fashion Eyewear
When it comes to your eyewear, performance, function, and fashion are all important. After all, your eyeglasses are a reflection of who you are! With our expert guidance, you'll have access to the best designs (and brands!) including Ray-Ban, Oakley, Tom Ford, Etnia Barcelona, Arbor, and more, to select the pair that uniquely fits your needs. Finding the right prescription glasses and sunglasses is easy and affordable at Contemporary Eye Care!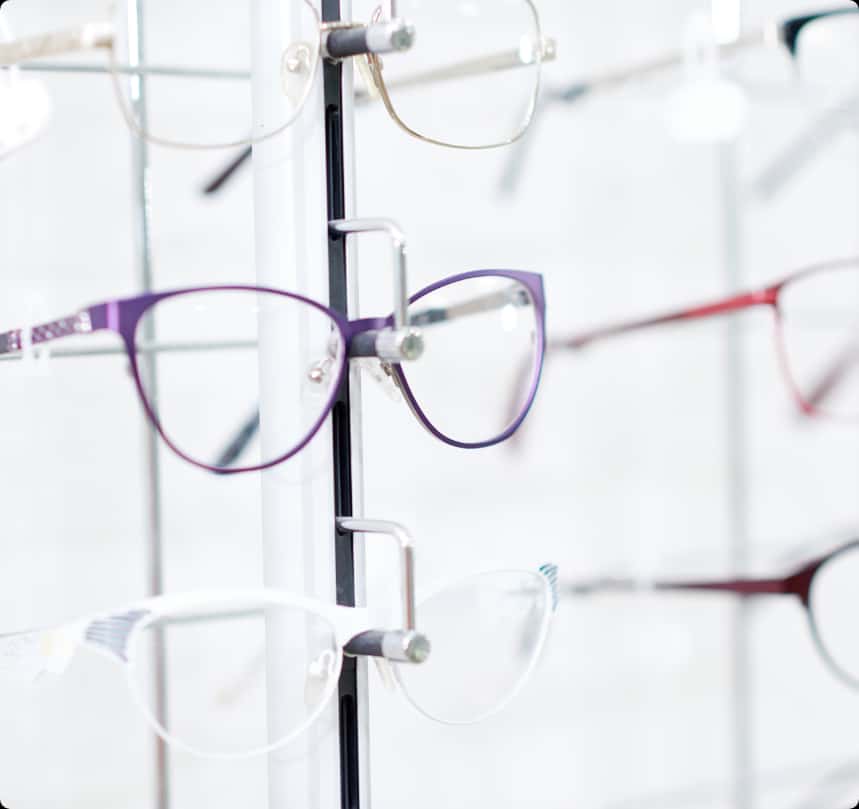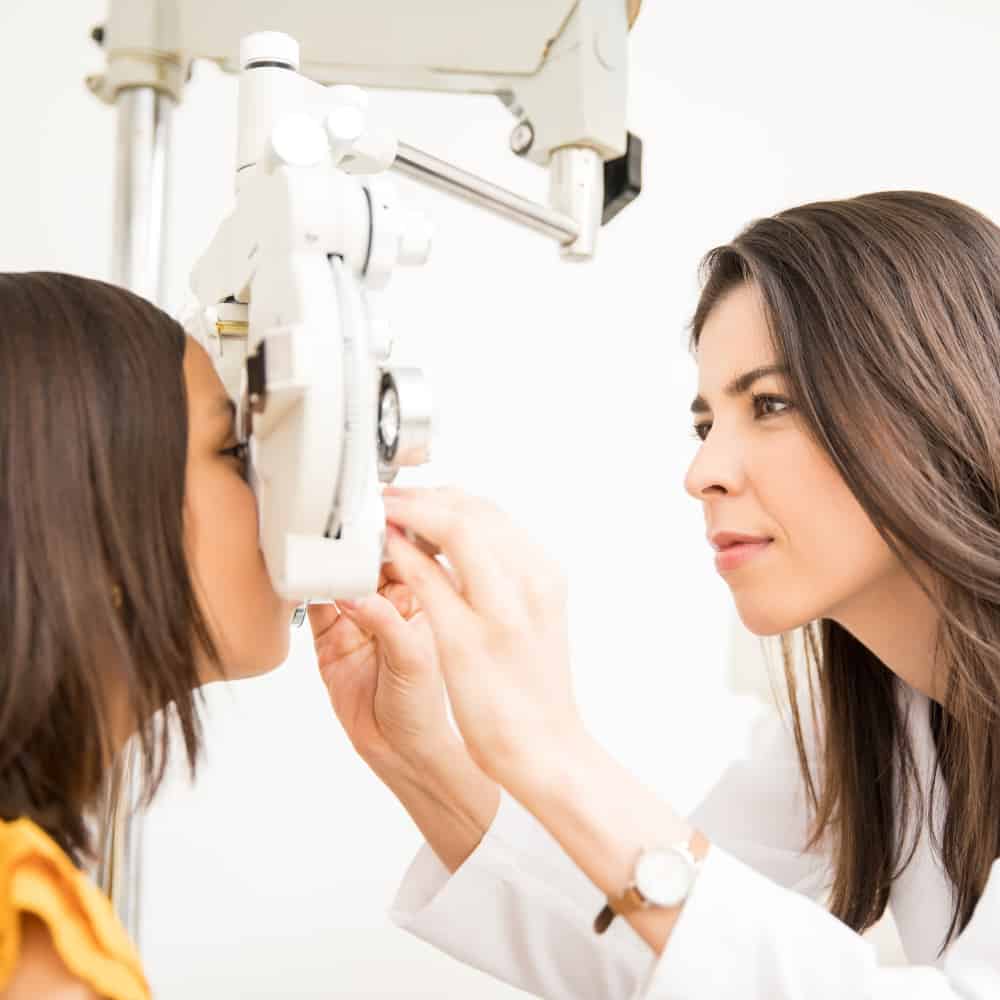 Scleral Contact Lenses
If you cannot wear traditional contact lenses due to cornea conditions such as keratoconus, corneal transplant, injuries, or an irregular cornea, we can help. Our eye doctor is an expert at fitting scleral contact lenses for keratoconus, corneal transplants, corneal dystrophies, radial keratotomy (RK), post-LASIK ectasia, ocular surface disease (dry eye syndrome, exposure keratitis, graft vs. host disease (GVHD), Steven's Johnson, ocular cicatricial pemphigoid, neurotrophic keratitis, chemical burns, and more.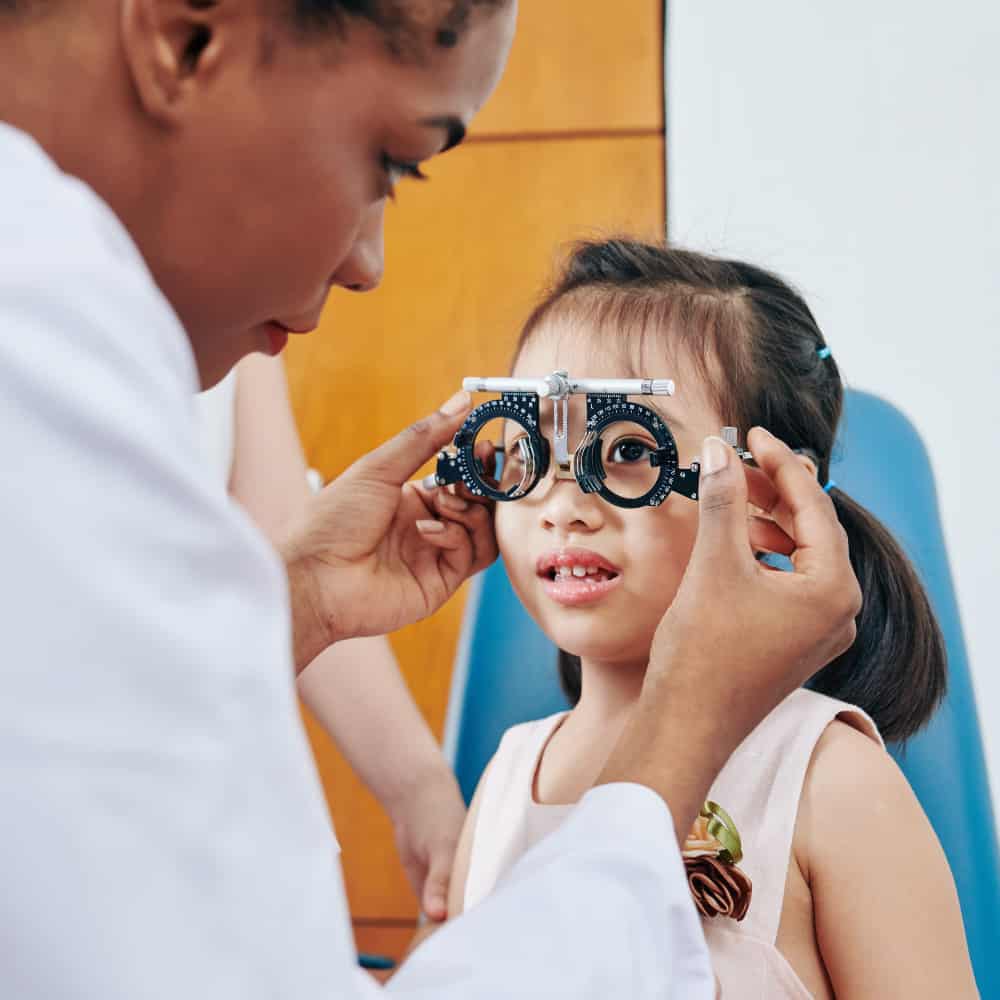 Myopia Management and Orthokeratology
Is your child's prescription rapidly changing and getting worse? We utilize a customized approach encompassing treatment options such as medical eye drops (atropine), soft contact lens, or orthokeratology (ortho-K), to slow or reduce your child's progression of myopia (nearsightedness).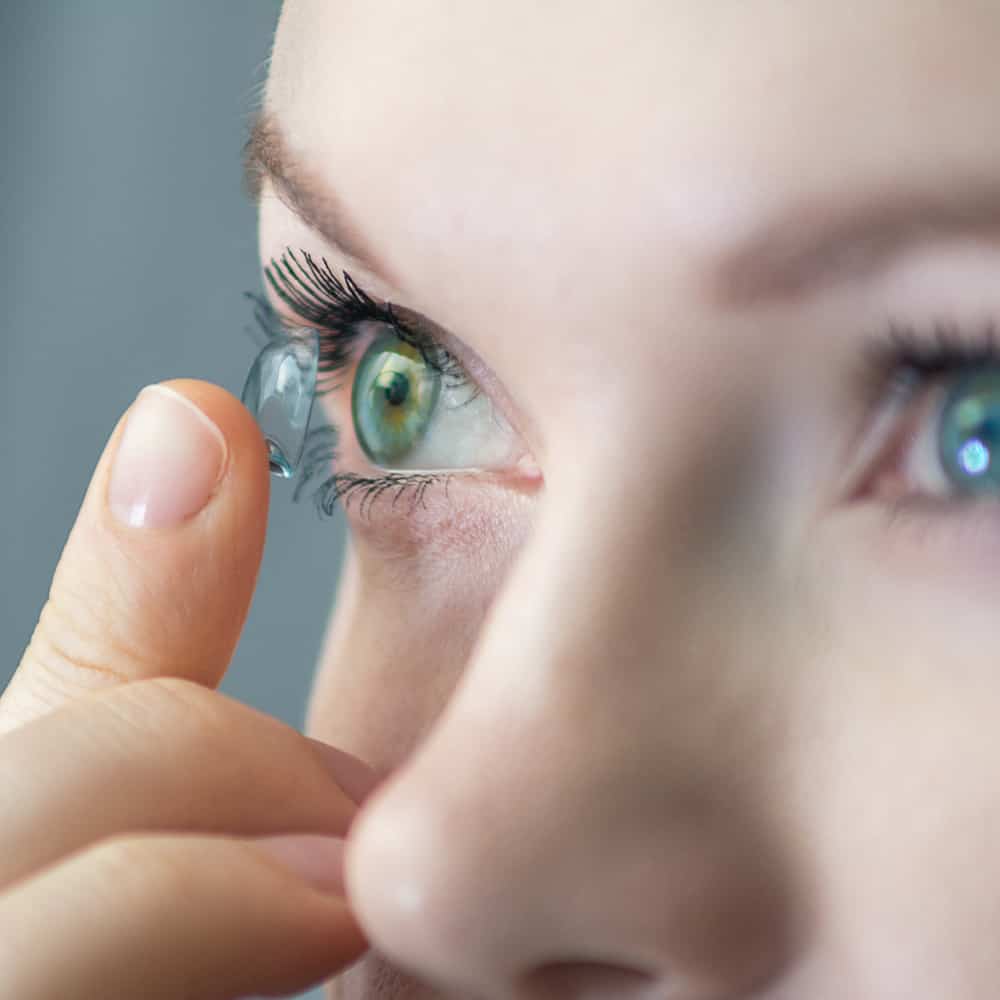 Eye Health and Eye Disease
Taking a comprehensive approach to your eye health, our eye doctor expertly diagnoses and manages eye diseases including dry eye syndrome, cataracts, glaucoma, macular degeneration, diabetic retinopathy, high blood pressure, retina conditions, and more by utilizing state-of-the-art diagnostic equipment and cutting-edge treatment options.