An Expert Eye Doctor for All Your Needs
Welcome to Contemporary Eye Care: your trusted source for contemporary eye care in Katy, TX. We pride ourselves on providing comprehensive eye care and specialty contact lens fittings, not only to Katy but also to Elyson, Bridgeland, Cypress, and the greater Houston community.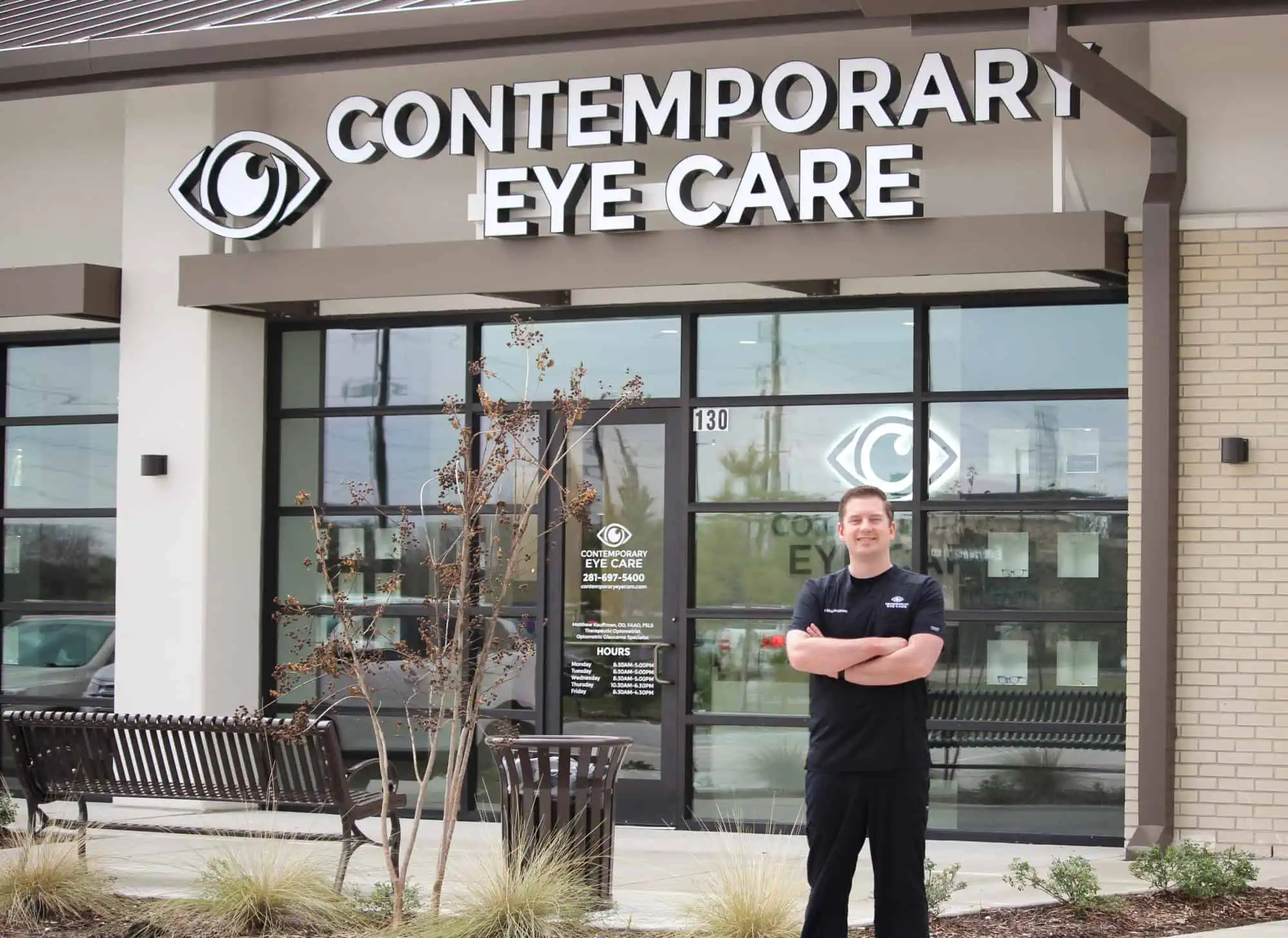 See With Clarity and Confidence
When it comes to your eyes, you want to know you're working with the best eye doctor and eye care team.  At Contemporary Eye Care, whether it's a routine eye exam, contact lens fitting, a complex eye disease, or an eye emergency, you'll get the expert help you need to pursue life on your terms without your vision holding you back.
 As leading eye doctors in Katy, TX, we prioritize patient care and comfort, ensuring every visit to our eye care center in Katy is a pleasant experience.
Unlike other eye doctors who focus on maximizing their daily eye exam schedule, our team takes time to understand your vision problems and develop a tailored treatment plan best suited to your needs.
From kids to adults, we serve patients in Katy, Elyson, Cy-Fair, Bridgeland, Cypress, Park Row, Cinco Ranch, Pattison, and the Greater Houston area.
Comprehensive Eye Exams
We understand how overall health is of major importance to your eyes. At Contemporary Eye Care, we're your all-in-one resource for routine and preventative eye exams. From prescription eyeglasses to both soft and specialty contact lenses, with our comprehensive eye exams, you can receive the solutions you need to start seeing better right away. We're also experts at diagnosing and treating ocular medical conditions, so you can rest assured that you're getting the right help for achieving the best eye health possible. Being one of the top eye doctors in Katy, our commitment goes beyond just exams. We're here for your overall eye health, from providing quality eye contacts to managing eye diseases.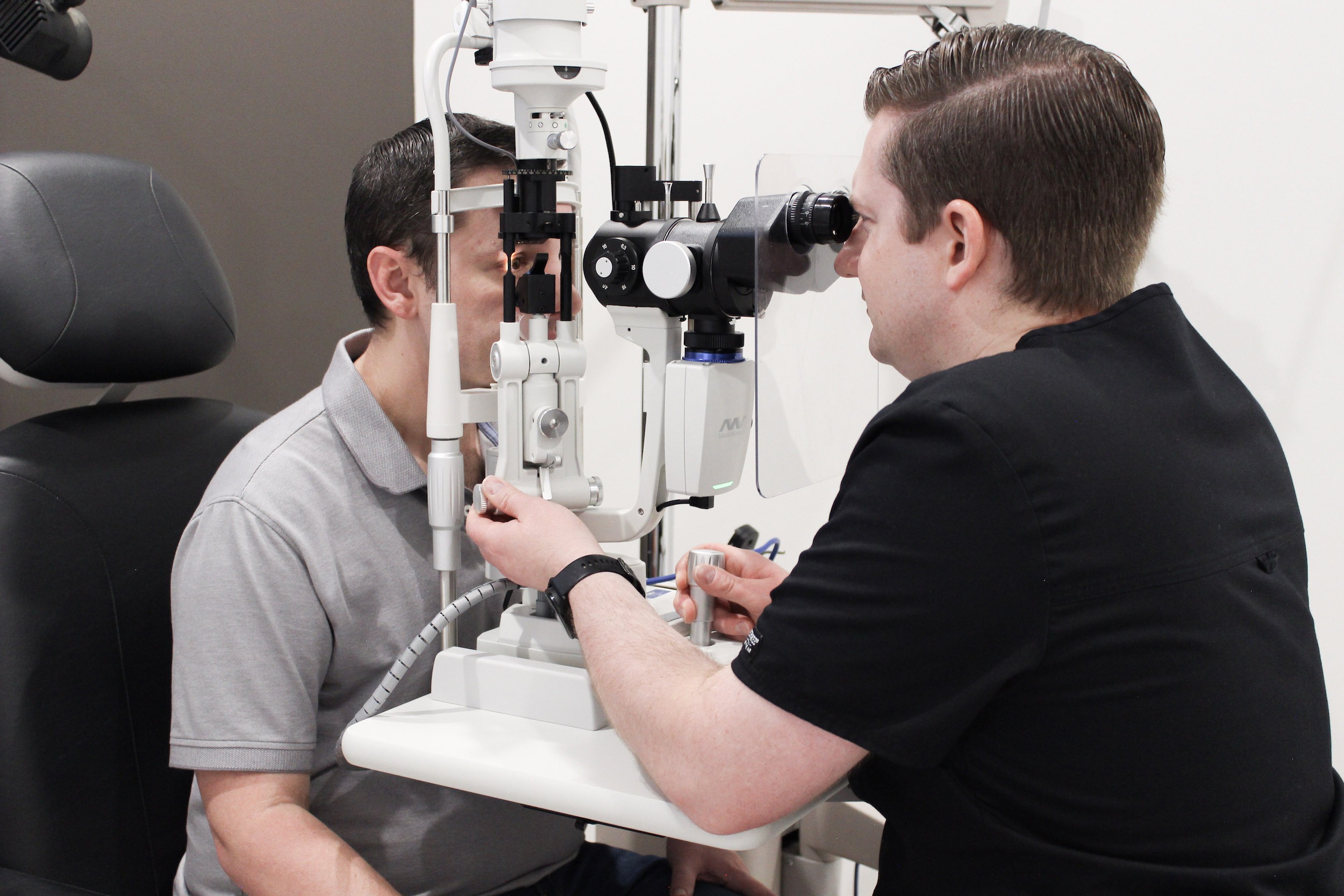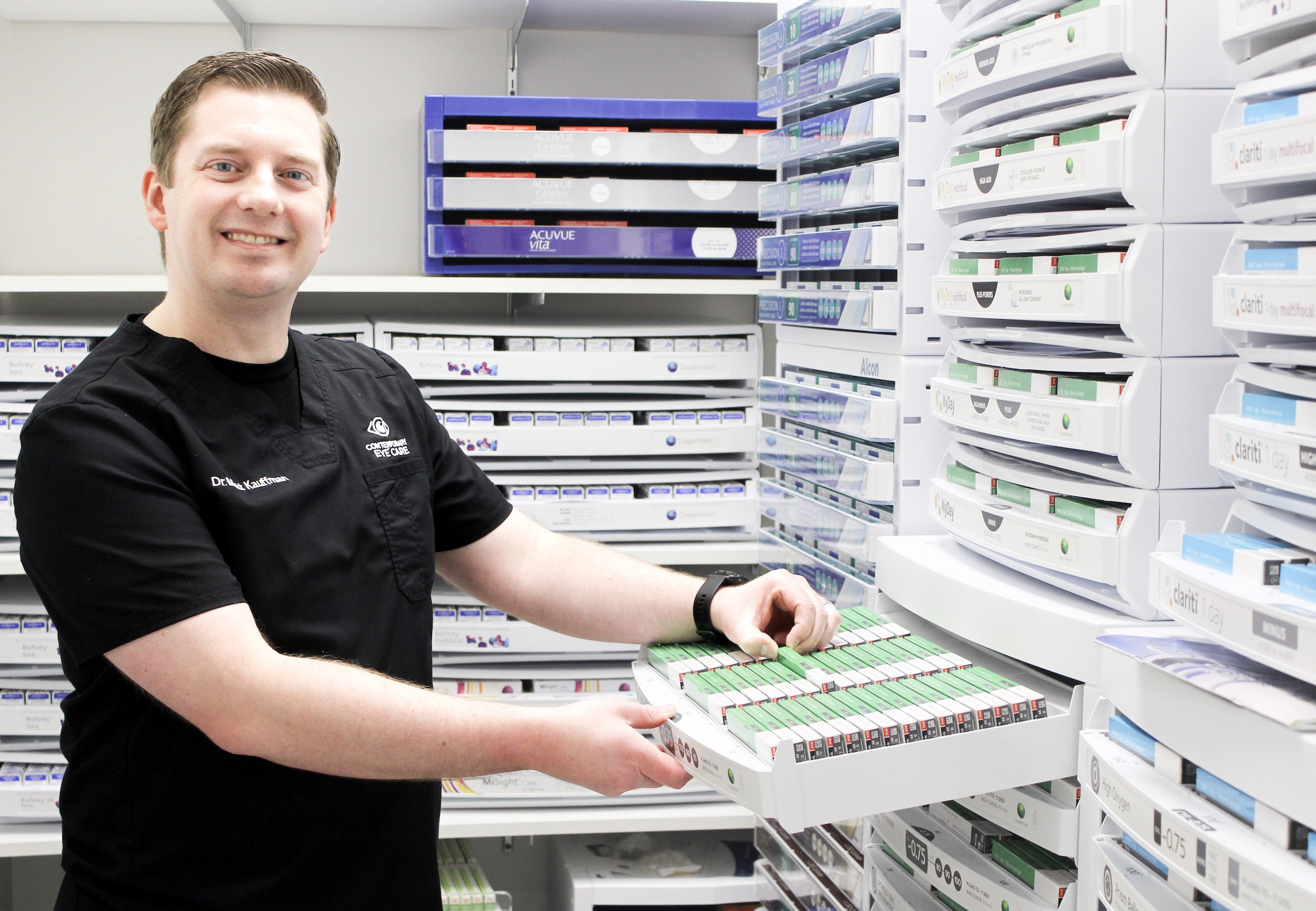 Contact Lenses
Whether you've never worn contacts before or you've worn them for years, we specialize in prescribing and fitting soft contact lenses and specialty lenses, including gas permeable (GP) lenses, hybrid lenses, scleral lenses, and orthokeratology (ortho-K), for a variety of conditions. If you struggle with myopia (nearsightedness), hyperopia (farsightedness), astigmatism, or more complex cornea conditions, you'll find the contact lenses you need at Contemporary Eye Care. We understand how your eyes can change over time, so we're committed to making sure you continue to have the best contact lens options available throughout your journey. As the preferred Katy optometrist, our vast experience allows us to recommend the best eye contact lenses tailored to your vision needs.
Fashion Eyewear
When it comes to your eyewear, performance, function, and fashion are all important. After all, your eyeglasses are a reflection of who you are! With our expert guidance, you'll have access to the best designs (and brands!) including Ray-Ban, Oakley, Tom Ford, Etnia Barcelona, Arbor, and more, to select the pair that uniquely fits your needs. Finding the right prescription glasses and sunglasses is easy and affordable at Contemporary Eye Care! Our selection doesn't stop at providing comprehensive eye care in Katy, TX. Dive into our fashion-forward eyewear collection and find the perfect accessory for your eyes.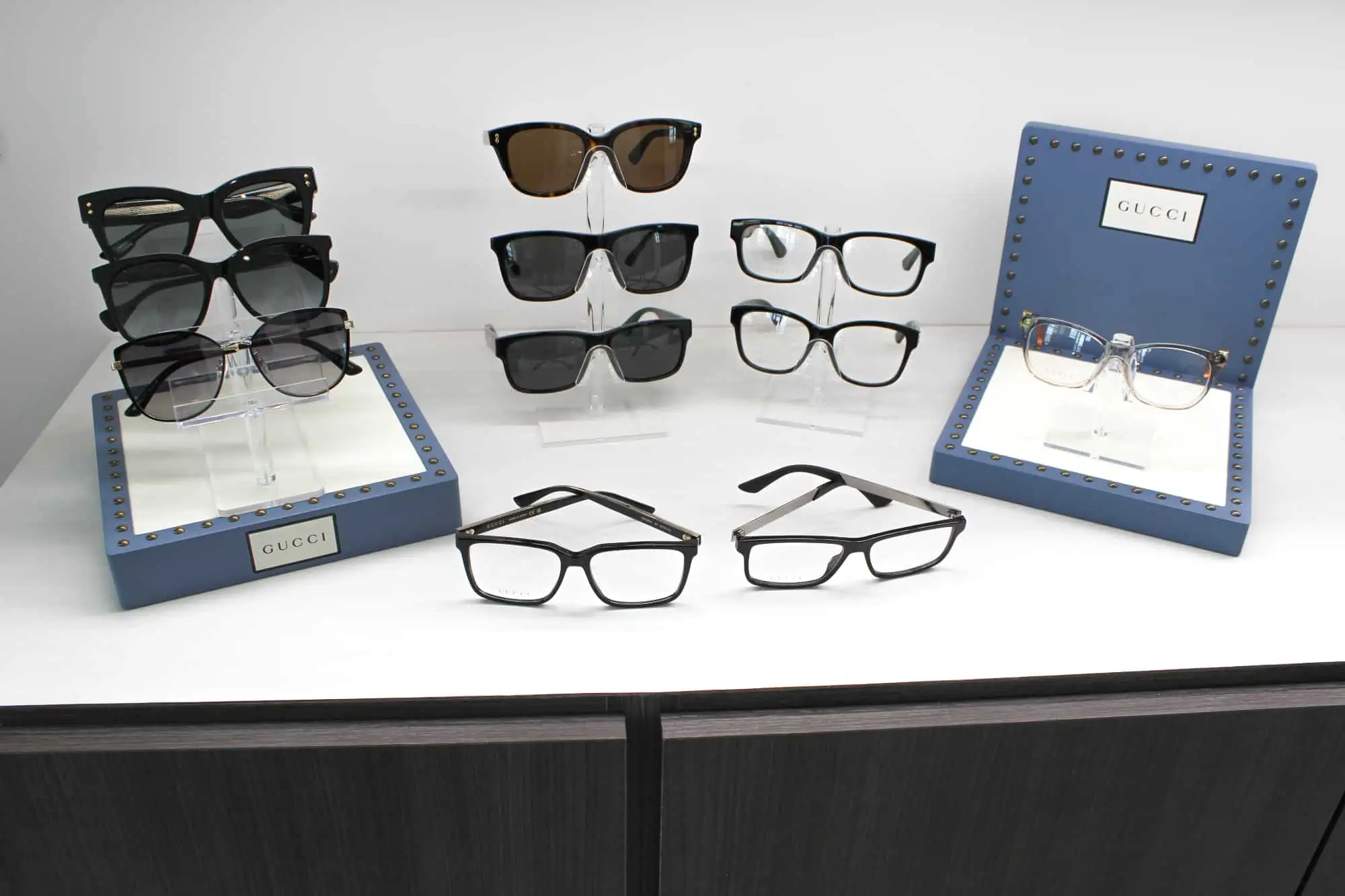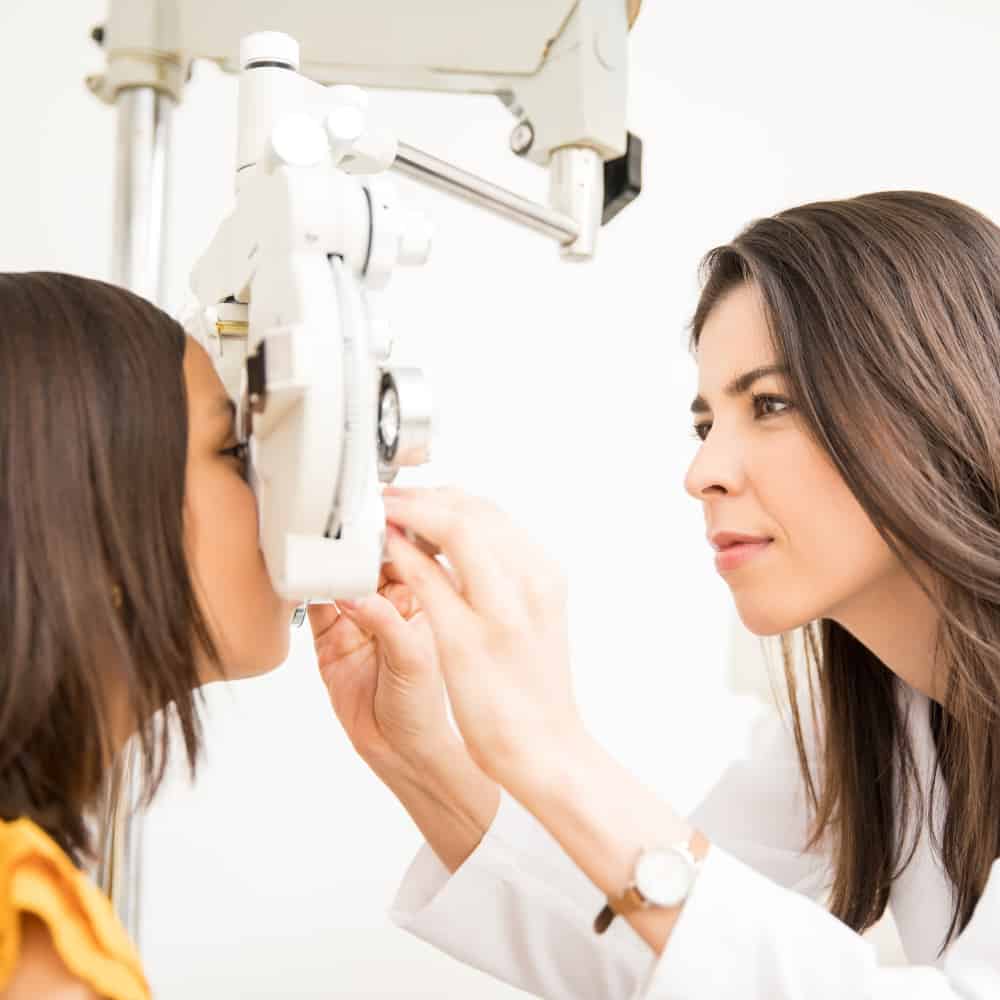 Scleral Contact Lenses
If you cannot wear traditional contact lenses due to cornea conditions such as keratoconus, corneal transplant, injuries, or an irregular cornea, we can help. Our eye doctor is an expert at fitting scleral contact lenses for keratoconus, corneal transplants, corneal dystrophies, radial keratotomy (RK), post-LASIK ectasia, ocular surface disease (dry eye syndrome, exposure keratitis, graft vs. host disease (GVHD), Steven's Johnson, ocular cicatricial pemphigoid, neurotrophic keratitis, chemical burns, and more.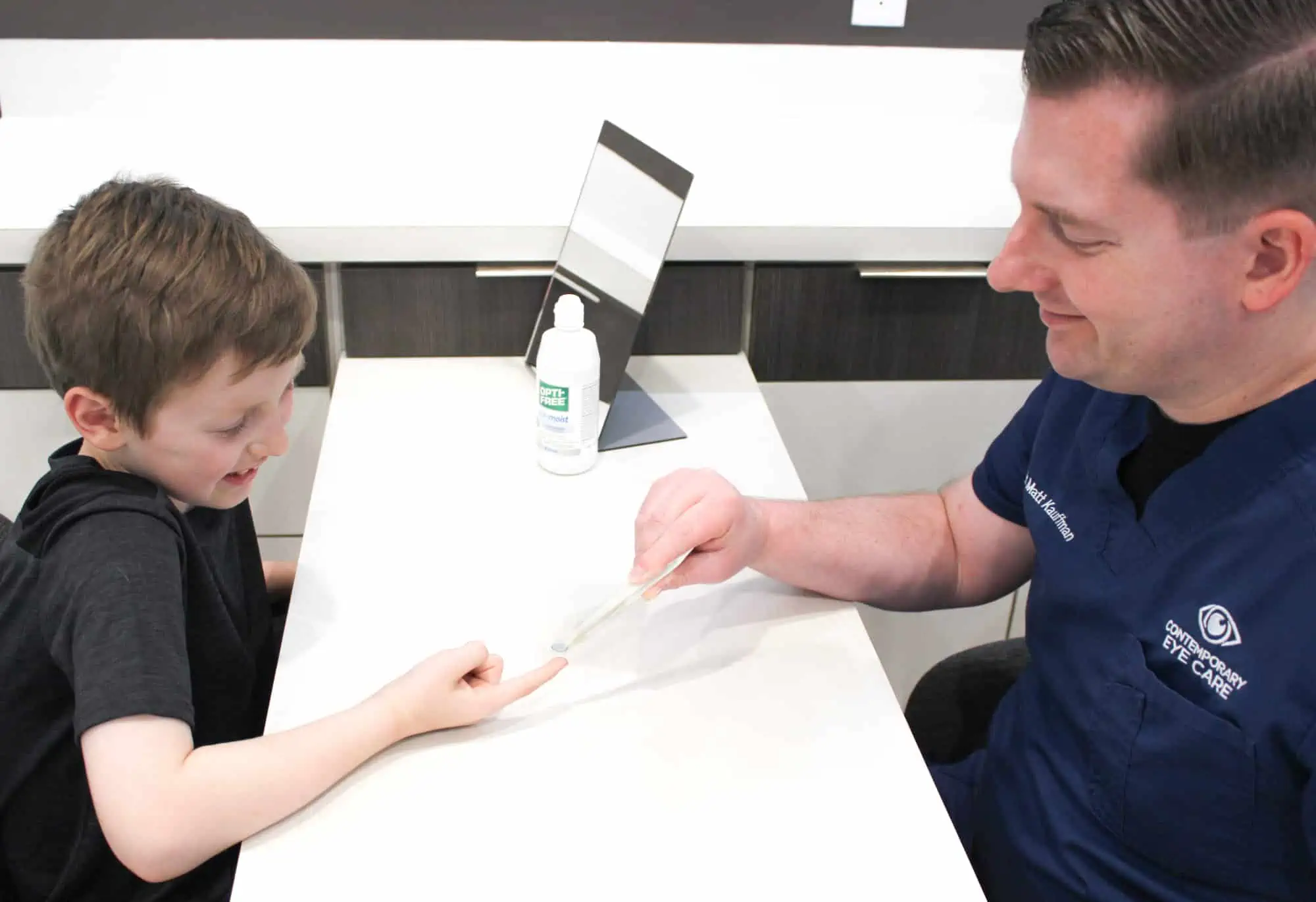 Myopia Management and Orthokeratology
Is your child's prescription rapidly changing and getting worse? We utilize a customized approach encompassing treatment options such as medical eye drops (atropine), soft contact lens, or orthokeratology (ortho-K), to slow or reduce your child's progression of myopia (nearsightedness).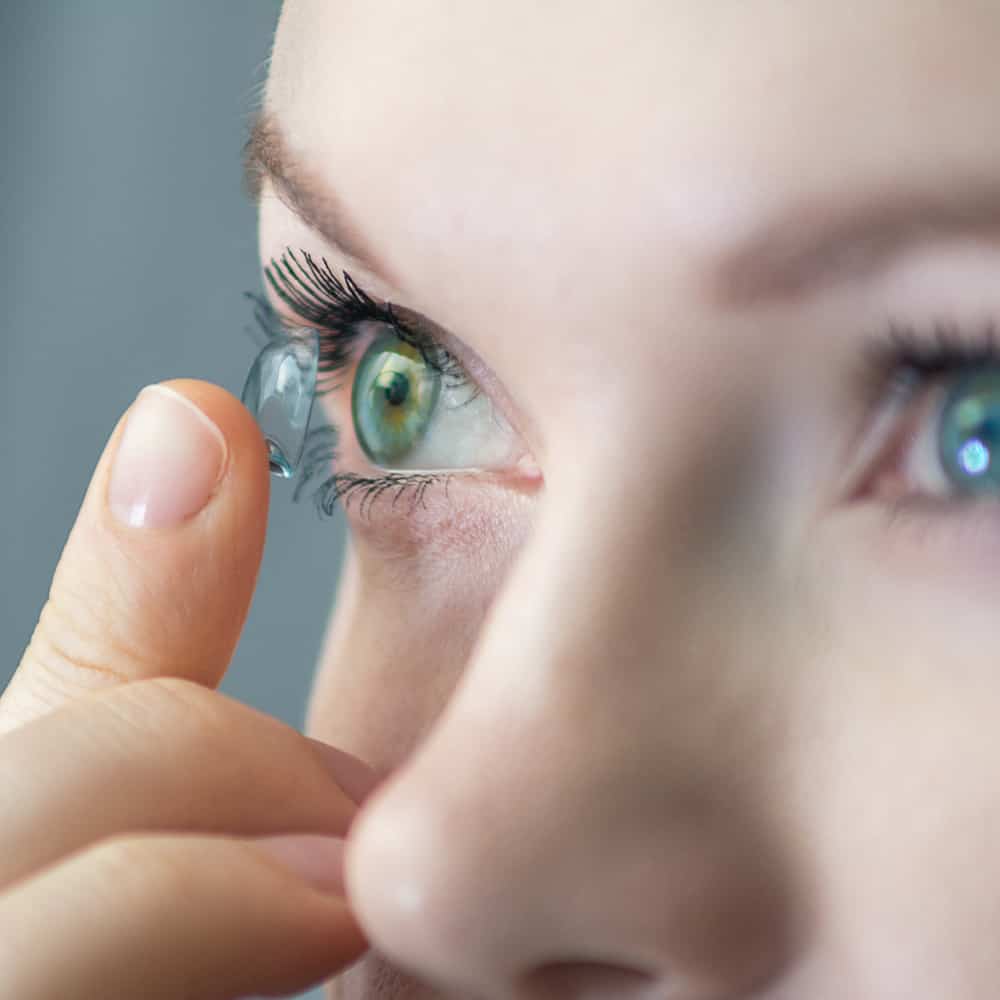 Eye Health and Eye Disease
Taking a comprehensive approach to your eye health, our eye doctor expertly diagnoses and manages eye diseases including dry eye syndrome, cataracts, glaucoma, macular degeneration, diabetic retinopathy, high blood pressure, retina conditions, and more by utilizing state-of-the-art diagnostic equipment and cutting-edge treatment options.
Join hundreds of our satisfied customers! Read our reviews or share your own experience on Google.
Contemporary Eye Care is one of the best eye care center in Houston! Their staff is so friendly and welcoming, assisting me in every way they can. Doctor Kauffman is one of the best contact lenses doctors. I have had multiple cornea transplants and he is the person I go to when needing my contact lenses to be fit. I would recommend everyone to come to see him especially people who have had cornea transplants, and regular patients as well.
Dr. Stephanie Lomeli, D.D.S
2023-09-04
I recently had the pleasure of visiting Contemporary Eye Care located at the Co-Op Elysian for an eye exam with Dr. Matt Kauffman, and I must say it was an outstanding experience from start to finish. I would wholeheartedly give my visit a five-star rating! Dr. Matt Kauffman's patient interaction and bedside manner were truly exceptional. From the moment I stepped into the office, I was greeted with warmth and friendliness by the entire staff. Dr. Kauffman's genuine interest in my eye health and well-being was evident throughout the entire examination process. What impressed me the most was Dr. Kauffman's attention to detail. He took the time to thoroughly explain each step of the exam, ensuring that I understood everything and addressing any concerns or questions I had along the way. His expertise and knowledge were clearly evident, which gave me great confidence in his abilities as an optometrist. Moreover, Dr. Kauffman's patience was truly remarkable. He took the time to listen attentively to my concerns and provided me with personalized recommendations that were tailored to my specific needs. His dedication to providing individualized care was evident, and it made me feel valued as a patient. I highly recommend Dr. Matt Kauffman to anyone in search of a new eye doctor. His professionalism, expertise, and friendly demeanor create an environment that promotes trust and comfort. I left Contemporary Eye Care feeling well taken care of and confident in the health of my eyes. The facilities at Contemporary Eye Care were modern and well-maintained, creating a pleasant atmosphere for the visit. The staff was incredibly welcoming and helpful, further enhancing the overall experience. In conclusion, my eye exam with Dr. Matt Kauffman at Contemporary Eye Care surpassed all my expectations. If you are looking for a new eye doctor, I highly recommend visiting Contemporary Eye Care and scheduling an appointment with Dr. Kauffman. You will receive top-notch care in a friendly and professional environment.
Been seeing Dr Kauffman for almost 5 years now. My eyes have been difficult to fit with scleral lenses and Dr. Kauffman never gave up. He found a fit that works for me and my vision has been great.
Jeannuel Williams
2023-08-28
My first time visiting Contemporary Eye Care. I got an eye exam. Dr. Kauffman was very detailed and took his time explaining everything to me during my exam. I got a new pair of glasses. As well as getting an old pair fixed up! Turn around time for them to be picked up was about a week! Very happy with the outcome. I think they have a great section of frames to choose from that are of quality & style. I really appreciated the awesome customer service by Iris & Stefanie up front. They were welcoming & took their time assisting me with my purchases. Looking forward to being a returning customer!
Great and amazing place with very friendly staff! I totally recommend!
Shanna Csikortos
2023-08-11
Amazing experience for my family. The kids loved it here and so did we. Experienced and very through in our eye exam
Olaniyi Olajide
2023-08-11
Great place. Staff and Doctor are very pleasant.
I encourage everyone to get their eyes checked here
Khristopher Davis
2023-08-09
Dr. Kauffman and his team were great and professional. We will definitely be back again.
Partnerships and Accreditations